IT IS

AUCTION

TIME

!!!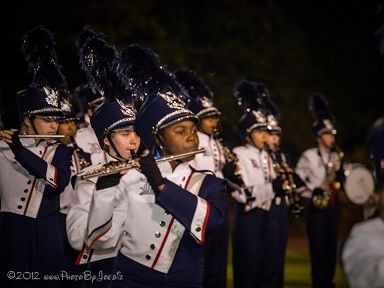 The Dunwoody High School Band NEEDS YOU !!
Our award-winning band continues to experience growing pains. Your participation in our 2nd annual auction will help provide support to a wonderfully enriching organization for the kids! Check out our HEROES in acton:
Lone Ranger
The Incredibles
James Bond
Pirates of the Caribbean
In addition to the ongoing cost of managing the band (band camp, game day meals, scholarships, etc.), we are hoping to replace a number of aging instruments — some as old as 1972!
Thanks to so many incredible donations from around the Dunwoody community, we have been blessed with a wide variety of exciting auction items — over 150 items with a value over $13,000 !!. Please wander through everything! Then make a bid. Remember, all proceeds directly benefit the Dunwoody High School Band, so don't hold back!
Get started by clicking on My Account (also in the upper right corner of the page).
Please help spread the word about the auction through facebook, websites, blogs, email, and most importantly, word of mouth.
Thank You
Thank you in advance for your support! If you have questions, please feel free to send us an email by clicking the Contact tab above.
Lastly, PLEASE continue to support Music Education in the Dunwoody Cluster, financially, logistically and by attending the fabulous concerts our bands, orchestras and choirs give every year. The more people know about us, the more we will succeed!