It's Time to Launch!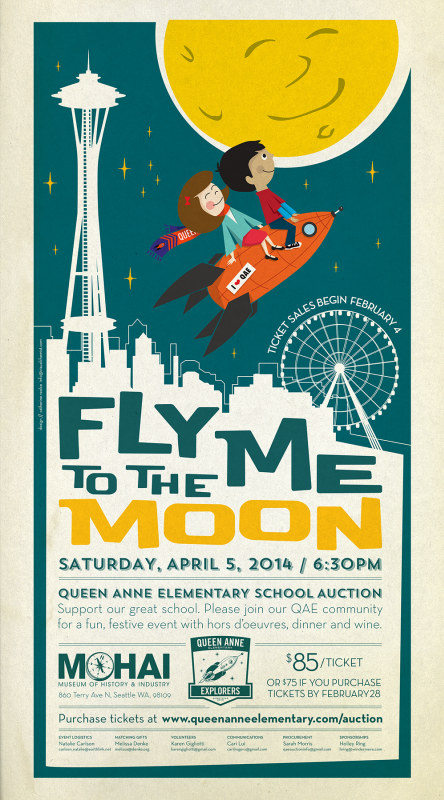 Welcome to the 2014 Auction, Fly Me to the Moon! The QAE Auction is the second and biggest fundraising event of the school year! We look forward to seeing you on Saturday, April 5, 2014 at MOHAI!
Want to attend?
On-line ticket sales are now closed, but you may show up at the door and we will accommodate you.
Want to Sponsor Us?
If you are interested in sponsoring the auction, please contact Holley Ring at hring@windermere.com. More information on Sponsorships coming soon!
Thank You
Thank you in advance for your support in making this year's auction a brilliant success!
If you have questions, please feel free to send us an email by clicking the Contact tab above.